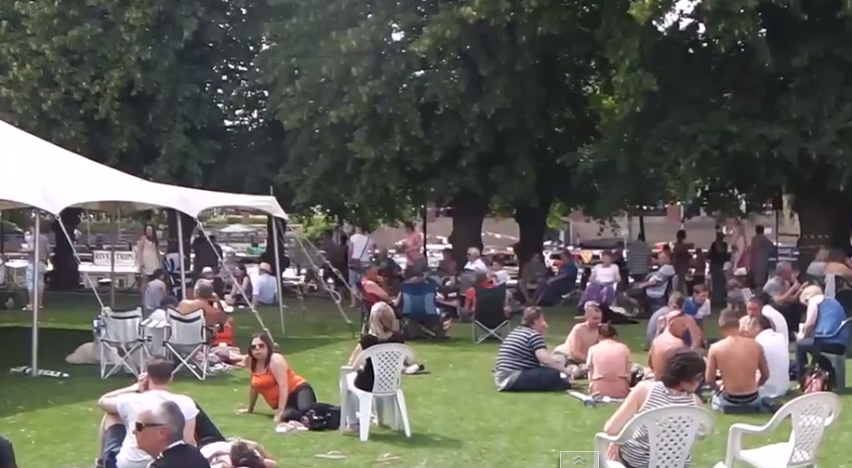 There are plenty of things to do at the Evesham River Festival, from simply lazing about eating the fine food and drink to watching the events available at the festival…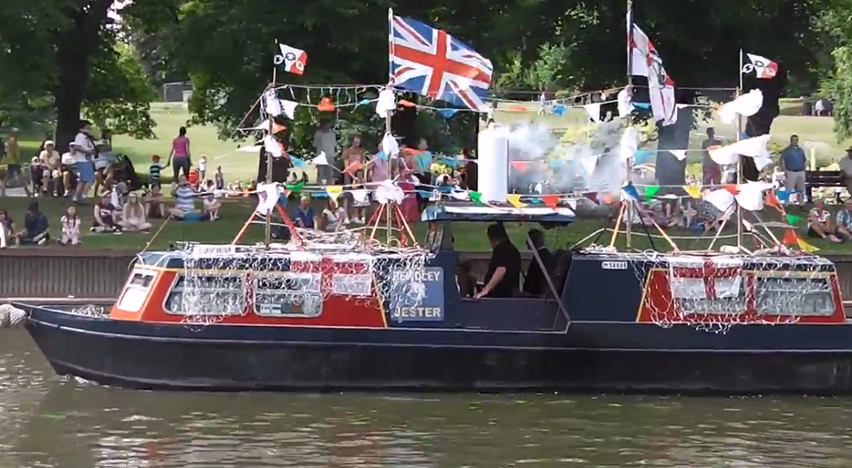 …or simply sit and watch the boats drift by, on the river, in their fancy festival dress.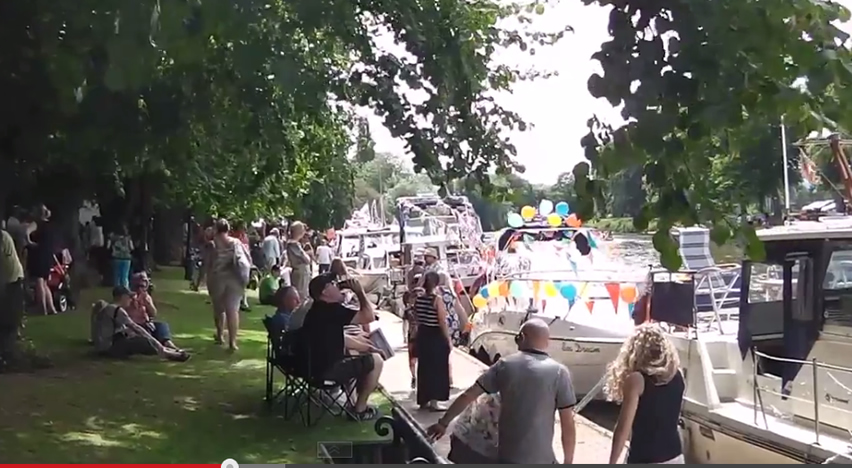 The river festival visitors who lined the banks got a good view of the various events put by the the Evesham River Festival commitee.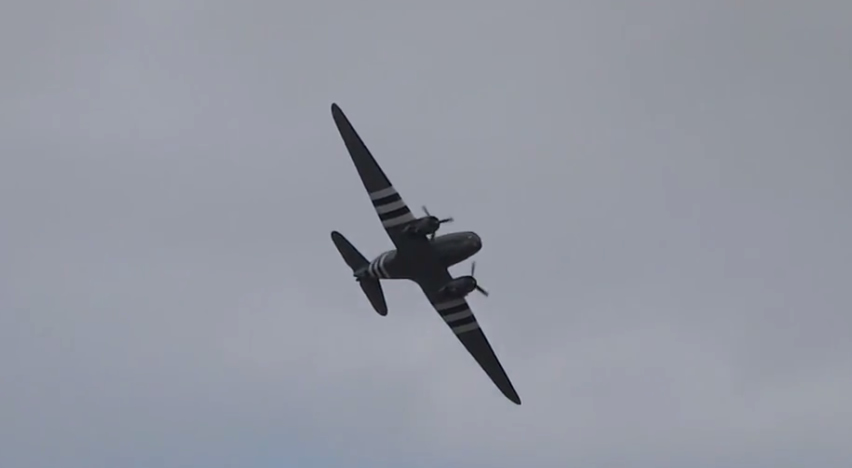 Like the Dakota Fly past from the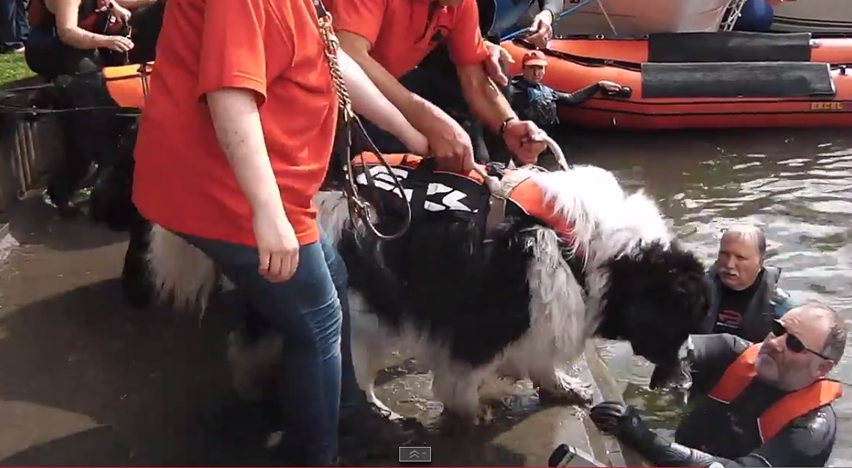 ….and the river rescue demonstration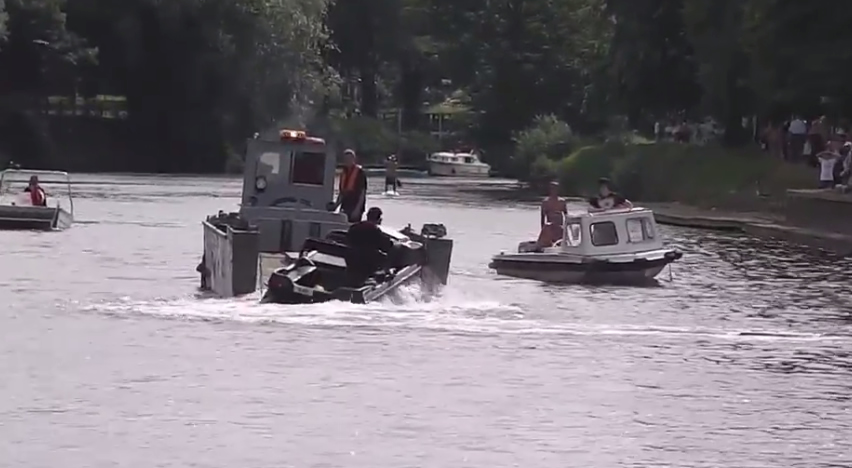 There was the amphibious vehicle attempting to dock with a landing craft.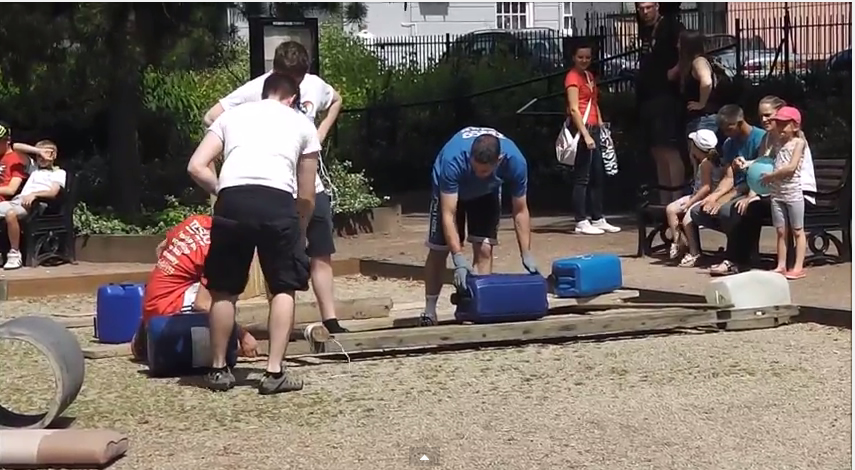 In the background many boaters were attempting to build their own raft…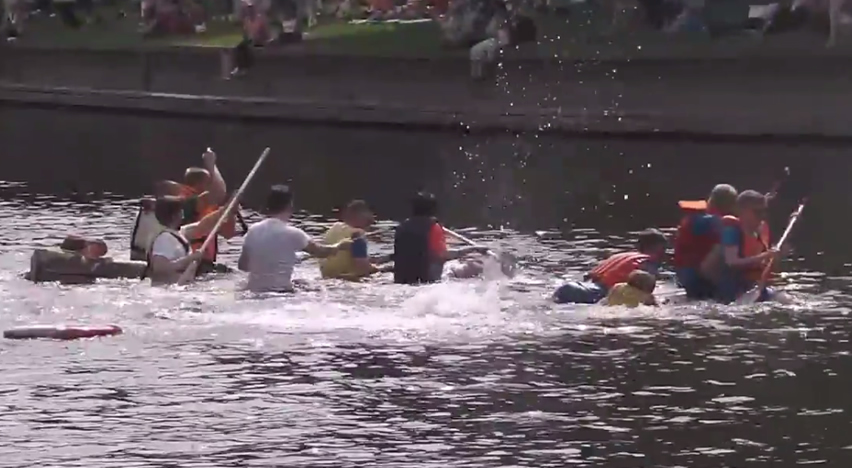 …then race them. Here we see the 'submarine class' rafts in action on the river.